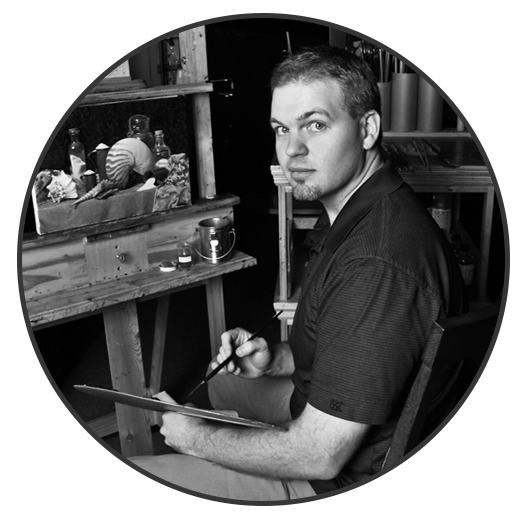 HI, I'M DOUGLAS FLYNT
I'M A PROFESSIONAL ARTIST AND INSTRUCTOR
---
Like many artists, I have been drawing ever since I was a kid. Once I reached college I started studying art more rigorously. After getting a BFA from Florida State University, an MFA from the New York Academy of Art, studying with Jacob Collins at the Water Street Atelier (which evolved into the Grand Central Academy), and apprenticing with the portrait painter and sculptor Edward Jonas (who co-founded the Portrait Society of America), I started selling artwork professionally in 2003.

In addition to making artwork, I also teach other artists. For 15 years I have been passing on the knowledge I gained during my extensive studies and as a practicing artist. I've taught hundreds of artists in group classes, workshops, and privately. Most recently I have been teaching and mentoring a very limited number of artists through my Virtual Study Program. The program offers personalized lessons and critiques through streamable videos.

ABOUT MY ART
I MAKE VERY REALISTIC OIL PAINTINGS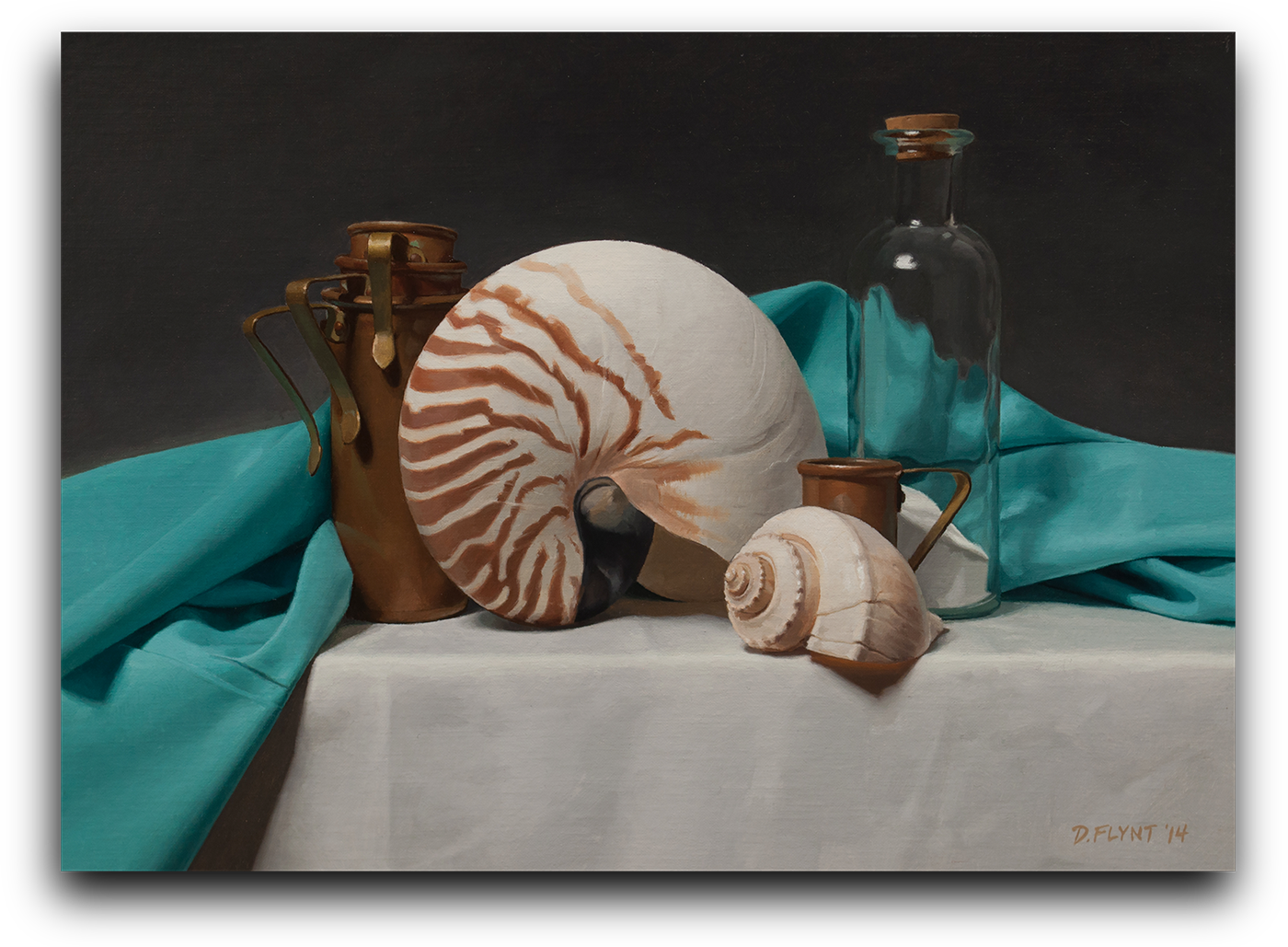 If you are going to take a course from me, you probably want to know what kind of art I make. I work in a very realistic style. I create paintings that emphasize an understanding of light and have a sculptural quality to the objects they portray.

Even though I sometimes work on figures and portraits, I am mainly known for my still life paintings. A lot of people also associate me with my research into color along with how light works—impacting what we see. And, as I am sure many of my students will tell you, I'm also sort of a stickler for accurate drawing. I see drawing and painting as interconnected disciplines. This is why you will find courses here that focus on both.
If you want to see more of my artwork you can visit my personal website.

WHAT I TEACH
CONSCIOUS PROBLEM SOLVING AND FUNDAMENTAL PROCEDURES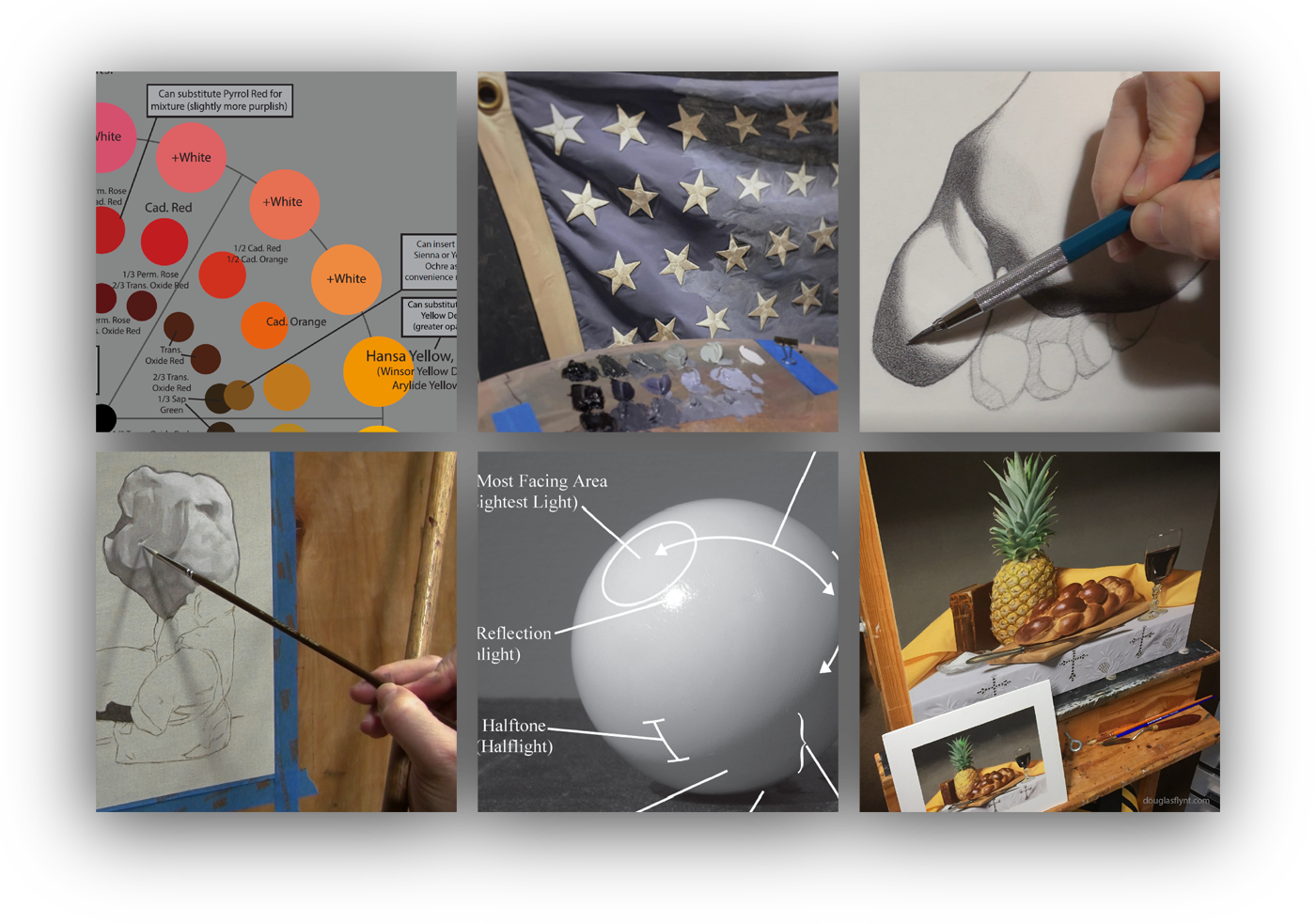 I try to combine art with reason. I look for procedures that are logical and straightforward. I also look to science to better understand my observations and aid the problem solving that goes into making art.
This scientific and practical approach makes me effective as a teacher. Basically, if I can understand how to do something, I can teach others to do it as well. They just need to understand the problem solving and procedures involved. Of course, they also need to practice.

I believe that the skill we obtain has little to do with talent, it is about deliberate practice. To do something deliberately we have to be conscious of our thinking and actions. I push students to change their artistic decisions from intuitive judgments to conscious ones.

Now that you know more about my art and my teaching, please take a look at the available courses below.